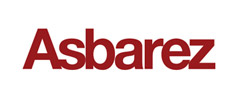 Vahan & Anoush Chamlian Armenian School students and Armenian Educational Foundation volunteers joined forces to help pack 470 backpacks for students in six AEF sponsored schools in the Shirak region, as well as three AEF sponsored schools in the Araghtzoten region in Armenia. The collaborative event was held on Sunday, February 9.
The School Supply Project was initiated by the Savadian family, who, upon visiting village schools in Orgov, Armenia, were shocked by the lack of essential school supplies students needed during their schooling. The Savadians took it upon themselves to collect various school supply donations from friends and relatives to ship to the students in Orgov.
Since 2007, the AEF has fully sponsored and executed the SSP, which entails gathering and delivering backpacks filled with school supplies to students in the most rural and hard-to-reach schools in Armenia, Artsakh, and Javakhk. Since then, SSP has delivered backpacks and school supplies to 20,155 students.
During the last few years, the backpacks were packed with the aid of students at Vahan & Anoush Chamlian Armenian School in Glendale, CA.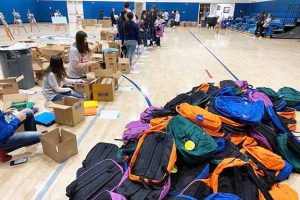 The collaboration with the Chamlian School students gives the participants the opportunity to engage in community service. As project Chair Ruby Baghdassarian notes, "Young volunteers learn the importance and challenges of raising funds to support a humanitarian project. Not only do they help organize, pack, and prepare the backpacks, but they also learn about the regions and the circumstances facing these communities. Our volunteers prepare for TV interviews and learn the importance of communicating their mission to an audience. All these skills are essential for these middle school students who aspire to be our community's future leaders and advocates."
AEF's School Supply Project would not be possible, however, without the generous $1,000 sponsorship from the Vahan & Anoush Chamlian Armenian School. This year, donations were also made by Adventist Health Glendale, which provided over 500 "To Go" first aid kits placed alongside basic school supplies for the student recipients.
School Supply Project Co-President Michael Baghdassarian, who has been a volunteer since 6th grade, stated, "Each year we face new challenges but, in the end, we complete the project successfully. What I love about volunteering for this project is that we are making a difference."
The Armenian Educational Foundation is a non-profit organization, established in 1950, with the goal of advancing and preserving the Armenian heritage through support of education; from kindergarten to college and beyond.
For more information, please contact AEF by phone 818.242.4154, email aef@aefweb.org, or visit the website.