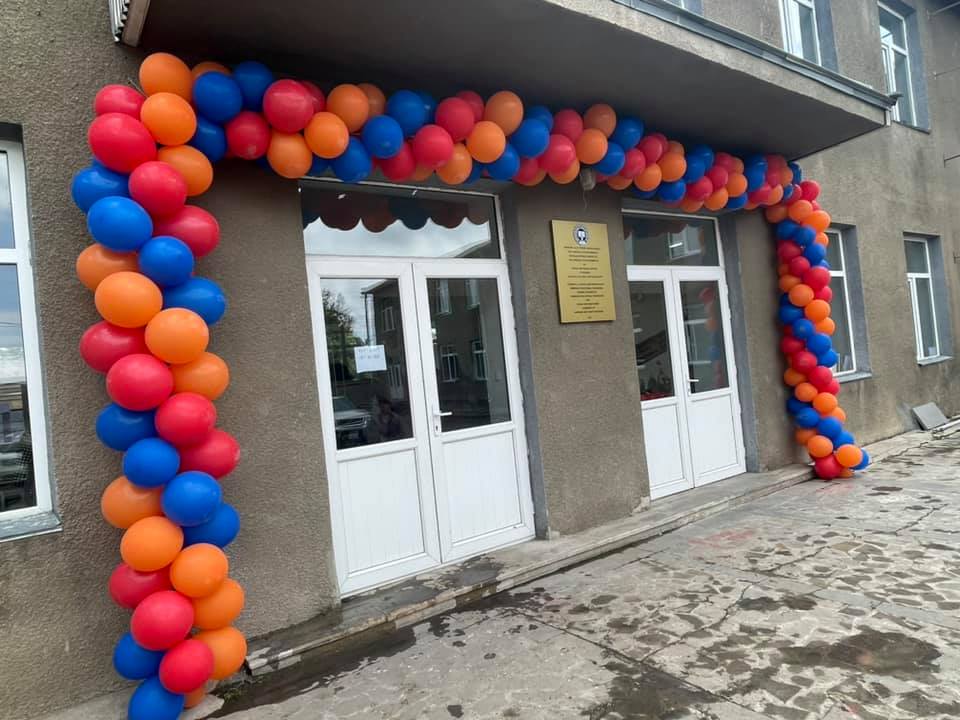 The Armenian Educational Foundation has completed the renovation of School N27 in Gyumri at a cost of $160,000. Long time AEF member and benefactor, Susan Vartanian Barba of New Jersey donated $50,000 in memory of her parents Andranik and Nvart Vartanian.
The organization, which has renovated over 200 schools in the past, decided to renovate several schools in 2021 following the recent war. The Gyumri N27 School, originally built in 1962, currently has 358 students and was chosen because it was renovated 29 years ago and needed major renovation.
Mr. Karen Galstyan, the newly selected principal of the school and a veteran of the 44-day war in Artsakh, says that he hopes to bring in 50 new students to the school now that renovation is complete.
"The construction has enhanced the school with the renovation of classrooms, halls, the upgrading of the heating system, installation of new radiators and an upgrade of all interior decorations and furnishings. Along with a newly installed roof at gym building, windows, doors and flooring, the school will also be provided with necessary supplies, and the latest computer and laptop technology for their computer lab to ensure students have the resources and tools to succeed," stated AEF school renovation project chair Neshan Peroomian.
"The renovation of this school, located in the outskirts of Gyumri, will have a positive impact on the city and the country. Many citizens are currently either moving to Yerevan or leaving the country from such areas. However, having a newly renovated school where students are provided with a proper education and environment will motivate families to stay. We thank Ms. Susan Vartanian Barba for her generous contriution and all who donated for making this renovation possible," commented AEF board President Al Cabraloff.
Both children and their parents are highly motivated and thankful that the AEF for taking on this renovation, and as so have united as a community to build a playground for the children, which will also serve the community.
The school renovation was completed on August 1st and is to be open for students to attend this Fall. According to Principal Galstyan, the school enrollment has already reached 400 students, and will have two first grade classes.
For 71 years AEF has been providing financial assistance to students and educational institutions, including allocation of funds for student scholarships, school grants and renovation of over 200 village schools. This could not have been possible without the generous support of AEF's benefactors and supporters.